ODE
Optimized development unit for iX5100 series.
ODE, development unit for iX5-100 series
Unibaps Optimized Development Unit, ODE, for iX5-100 computer solutions is ready to be connected directly to a screen or TV via HDMI. The unit contains an e2160 computer module with the second generation 28 nm AMD APU. Furthermore, an SSD storage device of 120 GB connected on SATA v3 (6 Gbps) interface. The unit can be equipped with an additional SSD.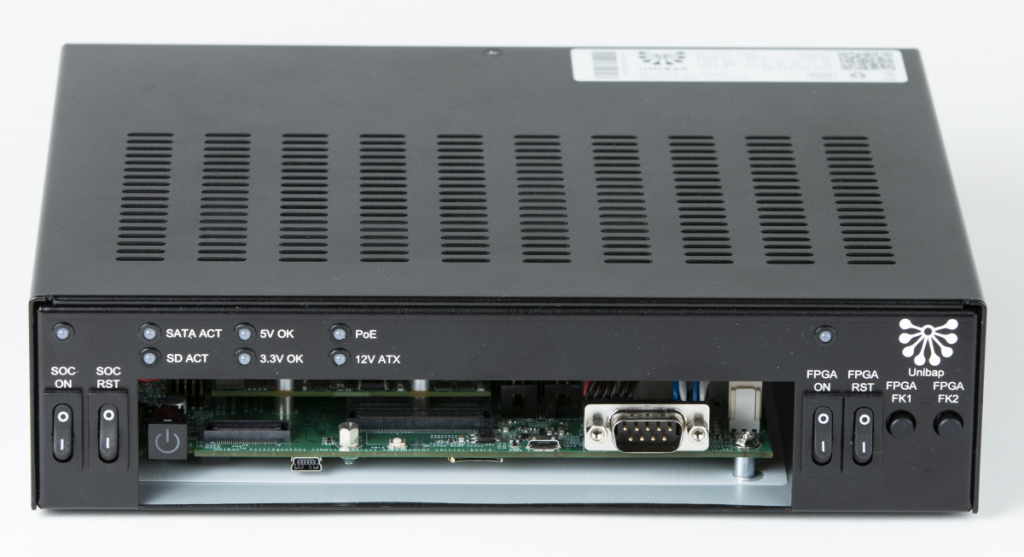 ODE front
The unit is powered by the supplied power adapter from 220 V / 110 V and powered by 12 V just like the corresponding computer solution for the spacecraft (iX5-100).
The ODE unit has all the inputs and outputs available on the flight computer solution to provide the opportunity for a complete development environment. The FPGA related inputs and outputs (LVDS, SerDes) are located in the expansion section on the front and require a special development card to use.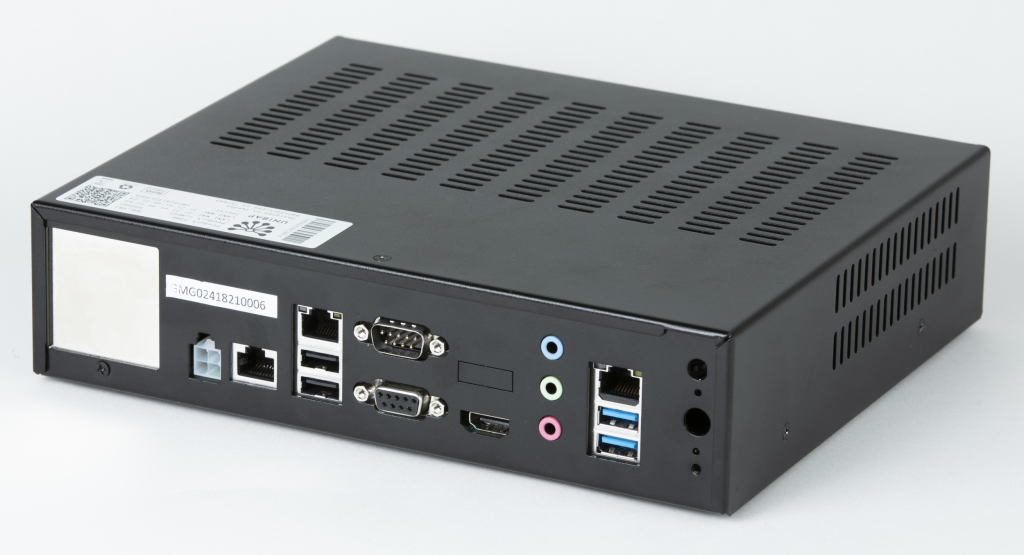 ODE back side
ODE devices have three gigabit Ethernet on the back, one of which is connected to the FPGAn and two to the AMD processor. In addition there are four USB, of which two USB v2.0 and two USB 3.0 as well as CAN bus and a serial port.