Why do we develop the Intelligent Vision Platform?
With Intelligent Vision Platform, we have complete control over the vision system's smallest part and how it functions. We continue to develop the entire platform with the latest AI research and new algorithms. Thus, this allows us to solve complex problems that others fail to solve.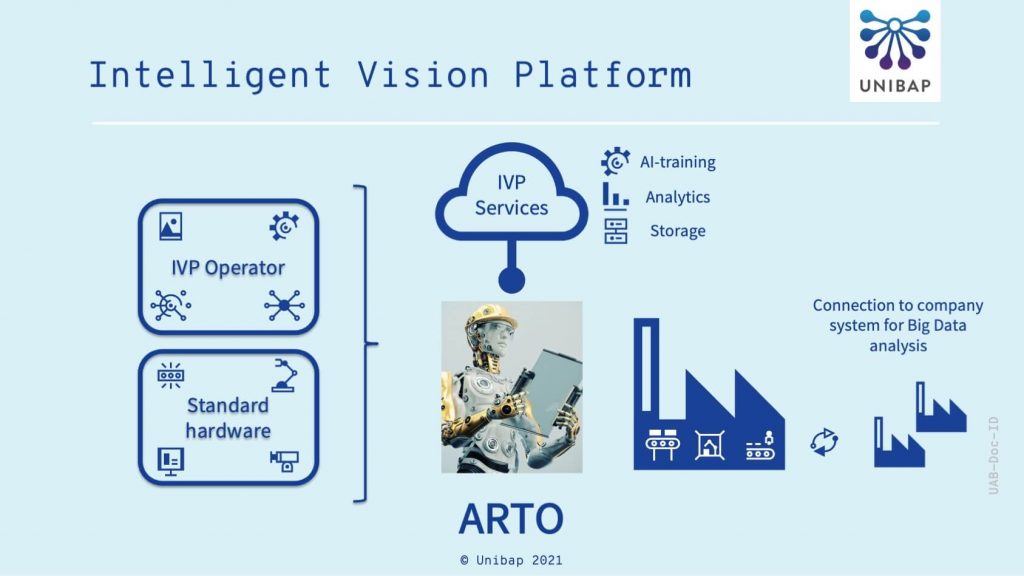 Explanation of the illustration of the Intelligent Vision Platform:
IVP Operator is the software that runs critical real-time processes such as neural networks, activates cameras and lights, and communicates with other systems.
IVP Services is the platform that runs non-critical processes that contribute long-term value to IVP Operator.
With the help of IVP Services, IVP Operator is trained to become more intelligent while your employed operators gain valuable insights about your industrial processes.
ARTO is Unibap's artificial operator that works together with your employed operators and is trained in exercising various abilities to the benefit of your industrial processes. read more about ARTO here.