Our platform is suitable for biological materia
For companies in the biotech and agriculture space, Unibap can automate several different types of processes. In projects, we are at the same time dependent on your companies' know-how regarding how living organisms, such as somatic embryos or other plants, are to be handled. A great deal of today's handling of both embryos and plant propagation, such as inspection, thinning, cleaning and planting, is entirely done by manual labour. When it comes to the inspection and identification of biomasses, the relatively irregular shapes are a significant challenge for traditional vision systems.
Unibap's Intelligent Vision Platform is trained with artificial intelligence. It is, therefore, excellent for biological matter and can easily be trained to recognize and classify different individuals as approved or unapproved. Thus, we can create automation solutions for sorting out substandard individuals through track control or an automated pick-up. Also, read more about our cases in this field, the projects with SweTree and EkoBot.
Abilities we can train Intelligent Vision Platform for:
Identification of approved and non-approved plants
Identification of weeds
Measurement of height in plants
Positioning in x, y, z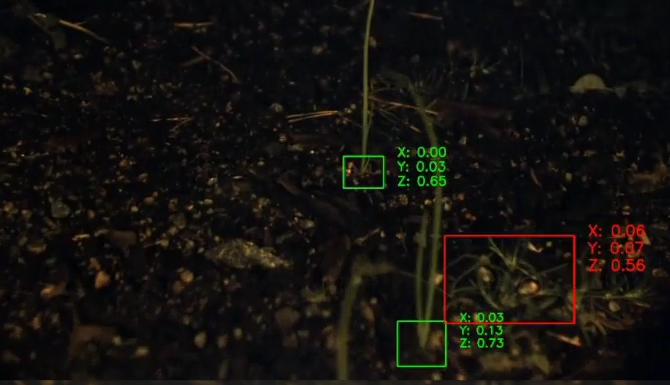 With suitable cameras and lenses, even objects of a few millimetres can be picked up and inspected. The limits are set by the accuracy of the mechanics and robotics in the solution.
Implementation
We tailor our system to your needs. Our delivery can range from a built-in software in the form of a trained AI network in your product (embedded) or an automation solution directly on your production line.
Benefits of our solution
We can replace tiresome manual tasks with intelligent automation

We can increase your production rate and reduce the numbers of errors

Reduced costs for forest propagation 

Our solutions can be adapted to your existing agricultural robots or production lines