Automated quality inspection
Unibap offers a solution for automatic coating and surface treatment quality inspection. The artificial operator of the service is trained to recognize and classify various error types and geometric deviations. This means that our solution can remove defective items and at the same time provide system information about the process flow earlier in the chain.
Implementation 
We can install the quality inspection on a shorter section in the middle of the production line. Our artificial operator for painting and surface treatment can, for example, be combined with automated picking and placing, as the video below shows. At the Hanover Fair 2019, we at Unibap, together with an industrial partner, showed a factory in miniature of the solution delivered to Husqvarna Group. Furthermore, for increased flexibility, our solution can also be combined with a robotic inspection.
Defect classification
Below we present you with several types of paint defects and geometric product deviations that lead to discarding the product and increased process learning. The geometric deviations are determined based on the product design (CAD models) for high flexibility.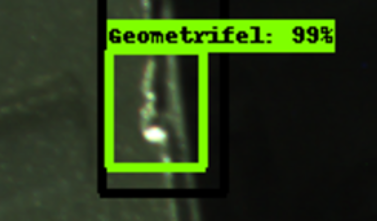 Automated detection and classification of product design deviation (CAD deviation).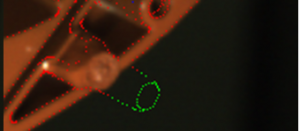 Automatic geometry deviation detection which makes it impossible to mount in the next step.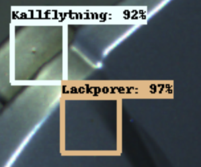 Automatic fault detection and classification of industrial paint damage.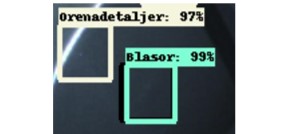 Automatic fault detection and classification of industrial paint damage.
Benefits of the automated quality inspection 
Unibap's automated quality inspection services provide:
Increased productivity

Consistent and objective quality inspection of all products




Provides opportunities for production and process optimization