"Alva Labs' tests allow us to spend more time on interviews"
Unibap wants to attract the very best talent, regardless of whether it is AI, engineering, programming or HR. To refine its recruitment process, Unibap has chosen to start working with Alva Labs and their data-driven science-based method.
"When we look for partners, we are always looking for companies that, just like us, are driven by innovation and technological height. Unibap is in that respect a perfect match with Alva Labs. We caught the eye of Alva Labs when they recruited Kajsa Asplund, a former Uppsala student. , who today is one of the country's foremost researchers in talent management," says Lena W Jansson, talent and communications manager at Unibap.
---
We receive a neutral objective test as a complement to the personal meeting with the candidate in an interview
Lena W Jansson
Head of Talent and Communication, Unibap
---
The collaboration with Alva Labs means that all talents who in the future apples for a position at Unibap will take their science-based tests.
"For us, the collaboration means that we get an incredibly good basis for our recruitment process and also get more time to spend on interviews with candidates. We get a neutral objective test as a complement to the personal meeting with the candidate in an interview," Lena elaborates.
How do the tests work then? Kajsa Asplund from Alva Labs tells more.
"We combine established psychological tests based on the 5-factor method with machine learning and AI. Our tests are automatic, validated, easy to complete for candidates and can be used to assess personality and logical ability in a few minutes. For an innovative company like Unibap Our tests provide an opportunity to see how a candidate fits into the team and that they receive an independent assessment that is not affected by bias. It is important that our tests can not only be used for the recruitment of new employees, but also for the internal recruitment, that is when it comes to finding the right internal candidates," says Kajsa Asplund, Lead People Science at Alva Labs.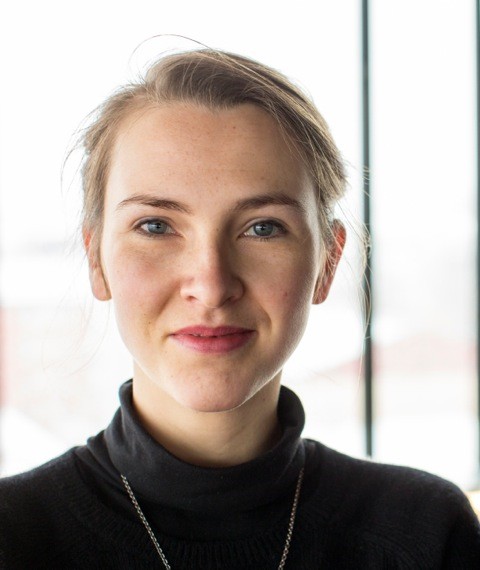 Kajsa Asplund, Alva Labs
Today, Uppsala's local newspaper, UNT published an article about Kajsa where she talks about Alva Lab's methods and our collaboration. You can read it here.
To read more about Alva Labs click here.