SpaceCloud launched to orbit on June 30,2021 from Cape Canaveral to validate future space data handling
We have now validated our cloud computing SpaceCloud® ecosystem in space. SpaceCloud hitched a ride to space on June 30, 2021 from Cape Canaveral on D-Orbits Wild Ride ION mission. The SpaceCloud demonstrations and tests to verify on-orbit timely data generation for Earth Observation applications will be carried out during the third mission phase for the first time in space.
The SpaceCloud in-orbit validation on Wild Ride includes applications developed by Unibap and third parties for disaster monitoring, video and image data transfer optimization, space domain awareness, advanced image processing for precision agriculture, defence early warning and integrated satellite communication. The applications are selected to target the four highest-value markets segment of space data.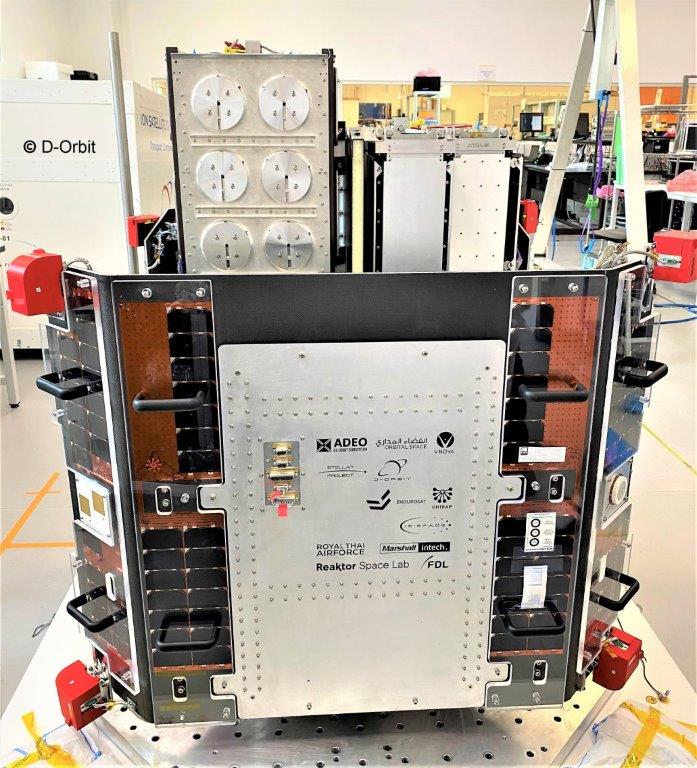 The main vehicle – "ION SCV003 Dauntless David"
ION Wild Ride is the world's first space mission using radiation-tolerant advanced heterogeneous computing technologies featuring 4 Tera Operations per Second (TOPS) distributed over AMD CPU and GPU, Microsemi FPGA, and Intel Movidius Myriad X Vision Processing Unit. To this end, Unibap has delivered a flight model of the SpaceCloud iX5-100 and a full flight software solution for the mission. This will be used in-orbit by Unibap and D-Orbit to test and validate the SpaceCloud capabilities for providing commercial global geospatial high-value real-time information.
---
Unibap's solution, which addresses the issues of deploying high power, modern COTS processors in the harsh space environment meant they were exactly the partner we needed for this mission
Simon Reid
COO, D-Orbit UK
---
Potential applications of SpaceCloud
crop health monitoring
yield forecasting
environmental monitoring
disaster/risk management
surveying
underwriting/claims processing
risk management
inventory monitoring
and other functions from the global perspective of orbiting satellites
The ION Wild Ride mission is the first to leverage the SpaceCloud framework developed with the support of the European Space Agency to run powerful SpaceCloud applications. D-Orbit's Nebula services, an on-demand, on-orbit cloud computing and data storage service will also be tested on the SpaceCloud iX5-100 solution on the mission.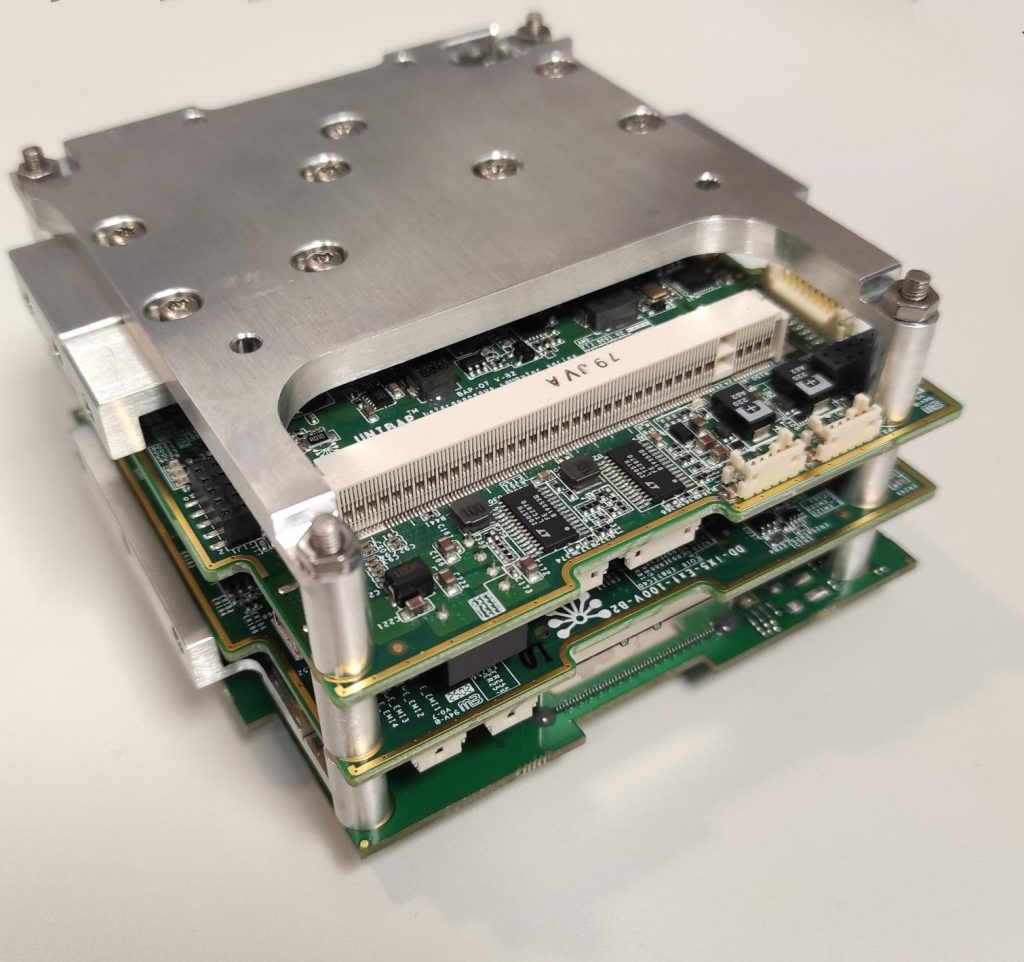 Unibap iX5-100 flight model
A one-year space mission
The space mission, which will start on a 500 km Sun-synchronous orbit (SSO), will go through four phases during the one-year that the mission will last. The third phase, in-orbit demonstration, is devoted to the demonstration of payloads on the Wild Ride mission, including demonstration of SpaceCloud applications, services, and performance.
---
The IOD with Unibap and D-Orbit will demonstrate a new concept of a single payload computer generating multiple data products in parallel, a method which can enable new mission concepts in the future
David Stenaari
On-Board Payload Data Processing Engineer, ESA
---
The SpaceCloud Apps that are tested on-orbit
Unibap have developed several applications to monitor the system performance and behavior in the space environment. This includes an application to measure the speed of detected vehicles in satellite imagery that uses the full performance of the SpaceCloud compute capabilities. This application is also part of the SpaceCloud educational and training package.
Unibap has partnered with US-based, SaraniaSat Inc to demonstrate high-performance onboard computing of advanced geospatial Earth Observation (EO) for rapidly processing, remote-sensing "Big Data" for extremely low-latency decision support. As previously announced Unibap and SaraniaSat have already successfully implemented the powerful L3Harris Geospatial ENVI® and IDL® software platform on SpaceCloud. The SaraniaSat-developed, customized AI/ML algorithms are used in space to demonstrate, near real-time, onboard tracking and geolocation of flying aircraft (sparse targets) within large, multi-spectral satellite scenes.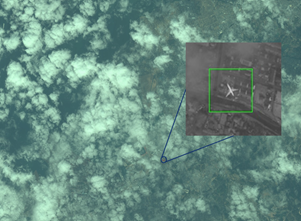 Output from Saraniasat app